MOTTO
"Connecting Community & Commerce"
GET INVOLVED!
We are an organization powered by our members. Those who are involved get the most out of this organization.
Join one of the following committees forming right now:
Events, Marketing, Networking, and more!
There is an old principle that you receive benefits proportionately to your investments. Those members who have volunteered at an event, served on a committee, or served on the Board of Directors are those who have seen the greatest result from their membership.
If you are interested in helping build a great organization with beneficial events and activities, please email and let us know where you would like to help.
Let us know if you would like to help with:
Philadelphia Avenue Street Fair Planning
Shadowing Day Planning
Membership Committee
Marketing Committee
---
BOARD OF DIRECTORS AND COMMITTEE CHAIRS
2019 BOARD MEMBERS
President
Frank Morgan, Morgan Financial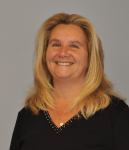 Vice President
Tessi Melchior, Foundation for Boyertown Education
Treasurer
Angela Zern, Wren and Company
Secretary
Jeff Knopf, Boyertown Community Ambulance
---
Board Member
Jim Loshnowsky, BB&T now Truist
Board Member
Kevin Zimmers, Zimmer's Pets
Board Member
Rachael Kehler, The Pepperment Stick
Board Member
Lori Carnes, Tompkins Financial Corporation
Board Member
Ken Hunt, United Way of Boyertown
Board Member
Debbie Bertolet
Board Member
Vicki Kriczky, Frederick Living
---
2020 COMMITTEE LEADERS
Membership
Lori Carnes
Marketing / Publicity
OPEN
Philadelphia Avenue Street Fair
Ken Hunt / Sal Boccella
Governance
Tessi Melchior
Wine Walk
Margie Harner